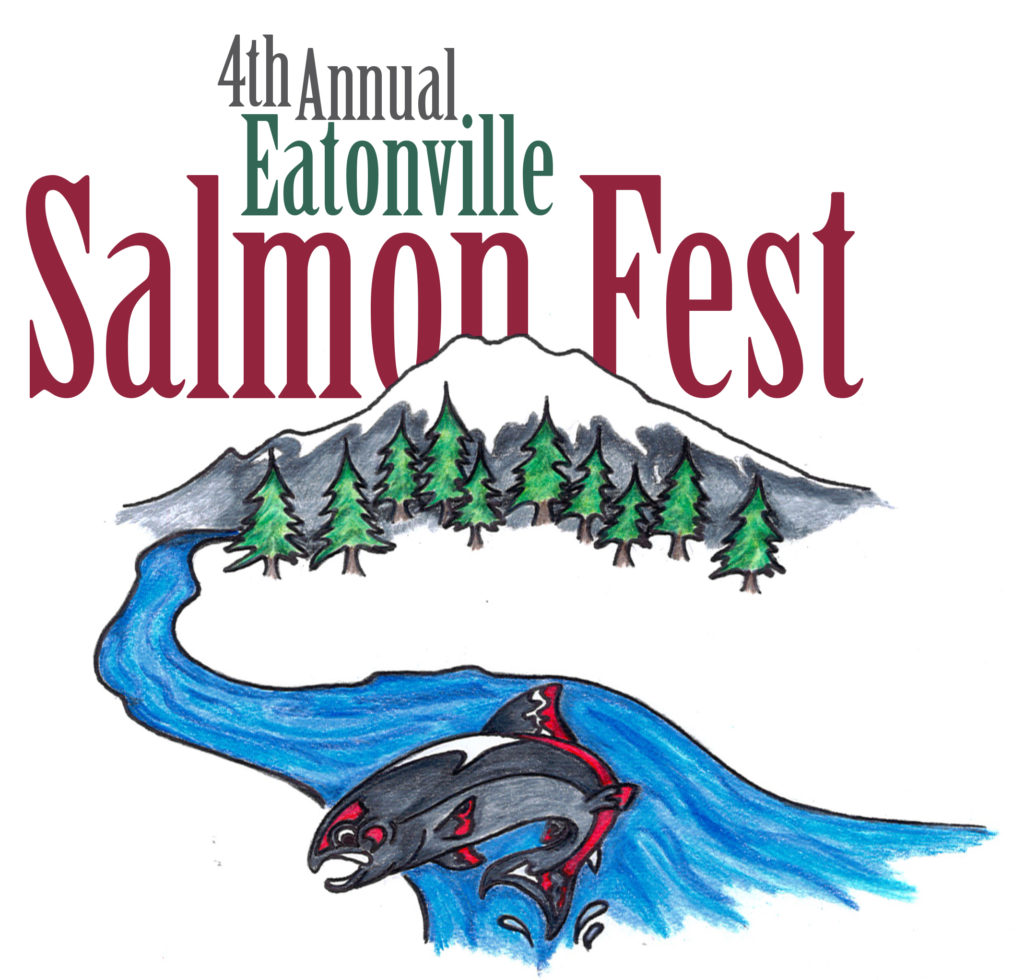 Join us on the third Saturday in October at Eatonville's Mill Pond Park to celebrate the return of salmon to the Nisqually Watershed. The Eatonville Salmon Fest runs from 10am to 3pm and offers a number of family-friendly activities, music, food vendors, self-guided tours, and the opportunity to view spawning salmon in the Mashel River!
Just a few things you can look forward:
Bring a T-shirt to make your own salmon print! (T-shirts will also be available for sale.)
Great food from local vendors!
Educational display booths!
Fun hands-on activities for children and adults!
Live music from local bands!
Stop on by and help us welcome salmon returning to their spawning grounds and celebrating the local community that is restoring this natural resource!  We hope to see you there!
Below are details on parking and the Park's location:
Accessible parking will be allowed directly in front of the park, but all other parking will be at Center Point Church.
From Olympia/Yelm/Tacoma, enter Eatonville on Hwy 161, then follow that road until the flashing 4-way stop. Take a left on to Center Street. Turn right onto Madison Ave, and follow the road until a parking attendant directs you to a parking location.
For those entering Eatonville from Ashford, enter town on Alder Cutoff Road. This road becomes Center Street. Take a left on Madison Ave, and continue until you see a parking attendant.