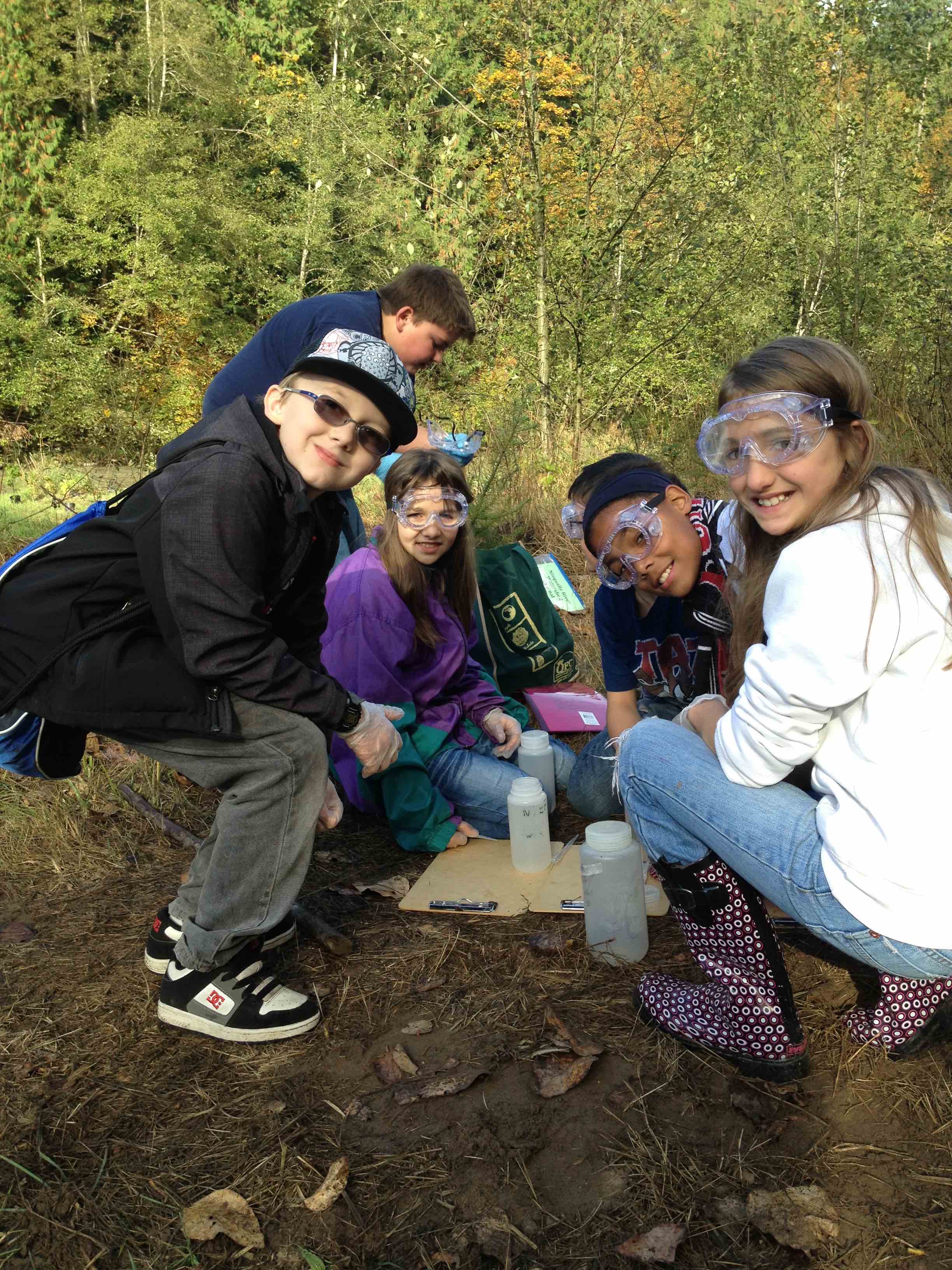 As the school bells ring for the last days of the 2015-2016 school year, we look back with a lot to celebrate!
More than 1,100 students and 190 volunteers monitored water quality at 30 separate water quality sites throughout the watershed
844 students with 177 adults planted more than 3,500 native trees and shrubs to restore habitat in critical areas for salmon
281 students with 30+ adults braved the salmon tossing experience, returning marine derived nutrients to the upper watershed, boosting the food web for the next generation of salmon
215 NREP students attended the 24th Annual Student GREEN Congress to share their water quality monitoring results and learn new watershed skills
Nearly 400 students participated in Eye On Nature field investigations at the Billy Frank Jr. Nisqually National Wildlife Refuge
More than 750 students participated in Nisqually Nearshore Field Studies at Nisqually Reach Nature Center, Luhr Beach and National Fish and Oyster Company
Of course these accomplishments take a lot of team work!  Many thanks to our partners in watershed education: Nisqually Indian Tribe, Nisqually Land Trust, Billy Frank Jr. Nisqually National Wildlife Refuge, Nisqually Reach Nature Center, South Sound GREEN, Chehalis Basin Education Consortium, Thurston and Pierce Conservation Districts, and Thurston ECO Network to name a few.  Congratulations to all of the students, teachers and partners that worked together to make this possible.
Enjoy your summer break, everyone!