What are you looking for?
The Nisqually Watershed boasts vibrant communities, multiple recreation opportunities, attractions and much more. Because the elevations within the valley range from over 14,000 feet to sea level, the range of things to see and do are endless! The best part is that each season brings a new wave of excitement, so you can enjoy the Nisqually community 365 days a year.
So, whether you're looking for an exciting weekend in the woods, a town festival to explore or the perfect location to take the kids, the Nisqually Valley has what you're looking for. We'll see you there!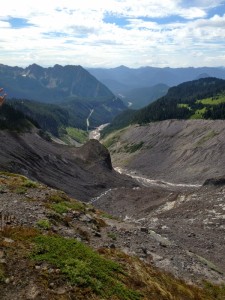 »Find out about recreation opportunities, including places to hike, mountain bike, cross-country ski and more!
»Learn more about town festivals, farmers markets and attractions.