The NRF team works to implement projects of the Nisqually River Council, build partnerships, and support watershed-based learning in our communities. These projects cover topics such as salmon recovery, adult and youth education, sustainable forestry and climate change.
Contact our office at 360-438-8715.
We are working from home during COVID-19. For the fastest response, please email our staff below!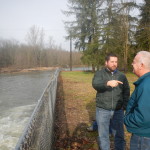 Justin Hall, Executive Director
Justin Hall has over 15 years of experience working in the Nisqually Watershed.  Prior to coming to work for the Foundation, Justin worked as a natural resources extension agent for Michigan State University (MSU) where he managed a program to link MSU Extension to the state wildlife agency, providing efficiency in both organizations to meet their common goals. Prior to that, Justin worked as a forester for the University of Washington at Pack Forest, located in the Nisqually Watershed. Justin Hall's educational background includes Bachelors of Science in both Fisheries Biology and Wildlife Science and a Master of Science in Silviculture and Forest Planning, all from the University of Washington. He is a member of Class 40 of the AgForestry Leadership Program, developing a network of leaders in agriculture, forestry, and natural resources for Washington State.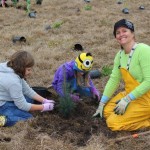 Sheila Wilson, Nisqually River Education Project Program Director
Sheila Wilson, program director for Nisqually River Education Project, has experience in SCUBA diving, scientific research, community organizing, classroom teaching (preschool through college), and environmental education. As Program Director she has successfully written and implemented grants for water quality monitoring, riparian habitat restoration, salmon carcass tossing/nutrient enhancement and the Eye on Nature program, a field investigation that teaches students how to record wildlife observations as part of a larger citizen science project using eBird at the Nisqually National Wildlife Refuge. She is a mother of 3 amazing children and loves running, hiking, biking, horses and camping.
Joanne Park, Nisqually River Council Program Coordinator
Joanne Park joined the team as Nisqually River Council Program Coordinator in 2021 coordinating NRC and Citizens Advisory Committee meetings, managing the Nisqually Stream Stewards program, and ensuring the Nisqually Watershed Stewardship Plan progresses forward through support in grant writing, outreach, and other Nisqually River Foundation initiatives. Originally from Southern California, she brings years of experience working in education program development, volunteer management, and program coordination for a variety of organizations. She earned her B.S. in Public Health Science at the University of California and a M.S. in Informal Science Education at the California State University of Long Beach.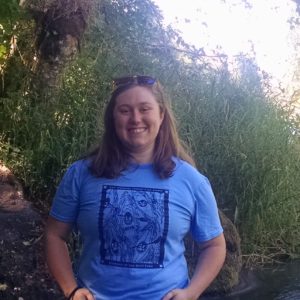 Julia Fregonara, Water Quality Program Coordinator
Julia Fregonara joined the Nisqually River Foundation as the Water Quality Program coordinator with NREP following two years as the education coordinator at the Grays Harbor National Wildlife Refuge, where she earned the nickname "the Shorebird Lady" from students. Previously, she also served in environmental education roles with the US Fish and Wildlife Service in West Virginia. Julia holds a bachelor's degree in biology from the College of Wooster.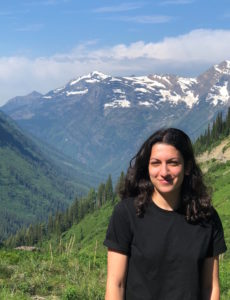 Maya Nabipoor, Washington Service Corps Volunteer
Maya Nabipoor is NREP's Washington Service Corps volunteer for the 2020-21 school year. Maya graduated from The Evergreen State College in 2019 with a Bachelor of Science in population biology and genetics, with experience in ecology, field research, and science communication. She grew up in Portland involved in outdoor education programs that continue to inform her work and enthusiasm for environmental education as a way to help young people foster an interest in the natural world and pursuing positive change.