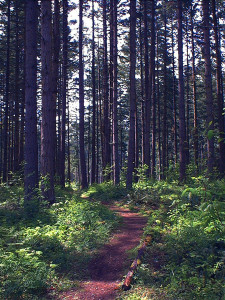 There are many places within the watershed to horseback ride. These trails are spread throughout the watershed, so it's a good idea to check trail conditions prior to going, to avoid snow or mud! No matter where you go, the trails are sure to delight.
These links will provide more information about equestrian groups who participate within the watershed:
»Backcountry Horsemen of Washington
»Washington Association of Competitive Mounted Orienteering
»E Z Times Guided Trail Rides
Below is a list of trails that allow horseback riding. The trail lengths are round-trip miles, and elevation gain (if available) is given in feet. Enjoy!
Gifford Pinchot National Forest
Explore Information
Elbe Hills State Forest
Explore Information
Pack Forest
Explore Information
Lower Watershed
Explore Information