Join us for this FREE event!
The Watershed Festival is an annual celebration featuring art, discovery music and family fun. This year's festival will include a free lecture series, walking tours, musical entertainment and great coffee and food options.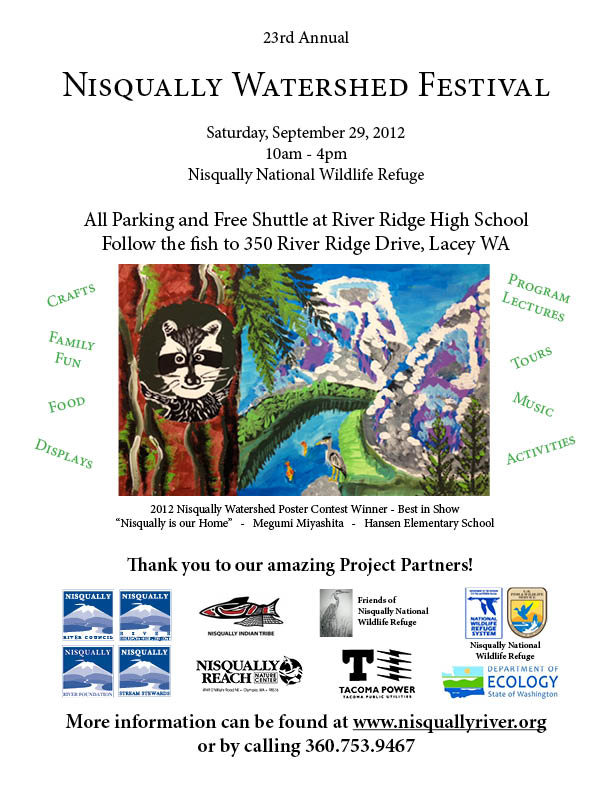 Be sure to bring your own t-shirt to the Nisqually Watershed Festival to make a fish print with a Nisqually salmon! That and other activities will be part of the day-long celebration of nature at the 23rd Annual Nisqually Watershed Festival.
 This year's festival will also include a lecture series consisting of short (30 minute) presentations on various watershed topics and issues. Lectures will start at the top of each hour, from 11am to 3pm.
 Free parking and shuttle to the festival will be available at at River Ridge High School, 350 River Ridge Drive, Lacey. Map: http://goo.gl/maps/Y2gND
For more information, contact:
Ashley Von Essen, Nisqually River Council
Office: (360) 438.8715
Cell:  (360) 529.2575