"The ultimate test of a moral society is the kind of world that it leaves to its children" -Dietrich Bonhoeffer
In the field of environmental education and natural resources protection, what really drives progress is partners from near and far coming together to share resources and learn together. Experiences like this fuel our mission of environmental education and the knowledge that others share our passions is proof that there is continuing progress in the field.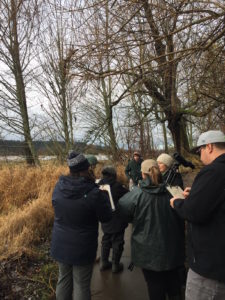 As recipients of the NOAA Bay and Watershed Education and Training Program (B-WET), the Nisqually River Education Project volunteered to host this year's grantee workshop, which is focused on equity and inclusion in environmental education, and is a great way to share and explore NOAA resources. We spent two days at the Billy Frank Jr. Nisqually National Wildlife Refuge with our friends from NOAA, other grantees from the region, and representatives from Youth Outside, a nonprofit which strives to ensure that the lived experience of all youth is honored as part of the outdoor experience. The workshop was heavily centered on empowering the youth and their voices in the creation of environmental education curriculum, and how we can avoid perpetuating the social imbalances in education and the environmentalist movement. 
We were honored to have the workshop blessed by Willie Frank III, who graciously welcomed and educated us on the significance of the location to the Nisqually Tribe. 
The folks from Youth Outside provided us with some amazing resources and perspectives on how to create curriculum centered on equity, inclusion, and incorporates the experiences and voices of youth. 
We finished the workshop with a nature walk around the Refuge and a poetry activity. The simple activity of getting outside brought the group together in a new way, and gave us insight into the experiences of children on field trips, which us adults are more used to supervising than participating in.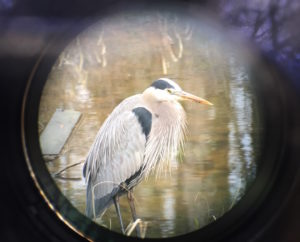 We'd like to give special thanks to our friends from NOAA Olympic Coast Marine Sanctuary, Feiro Marine Life Center, Dungeness River Audubon Center, Lummi Nation, Mid-Columbia Fisheries Enhancement Group, South Sound GREEN, Billy Frank Jr. Nisqually National Wildlife Refuge, Nooksack Salmon Enhancement Association, Oregon State University/Oregon Sea Grant, Port Townsend School District, University of Washington, and the Suquamish Tribe.